Message From Principal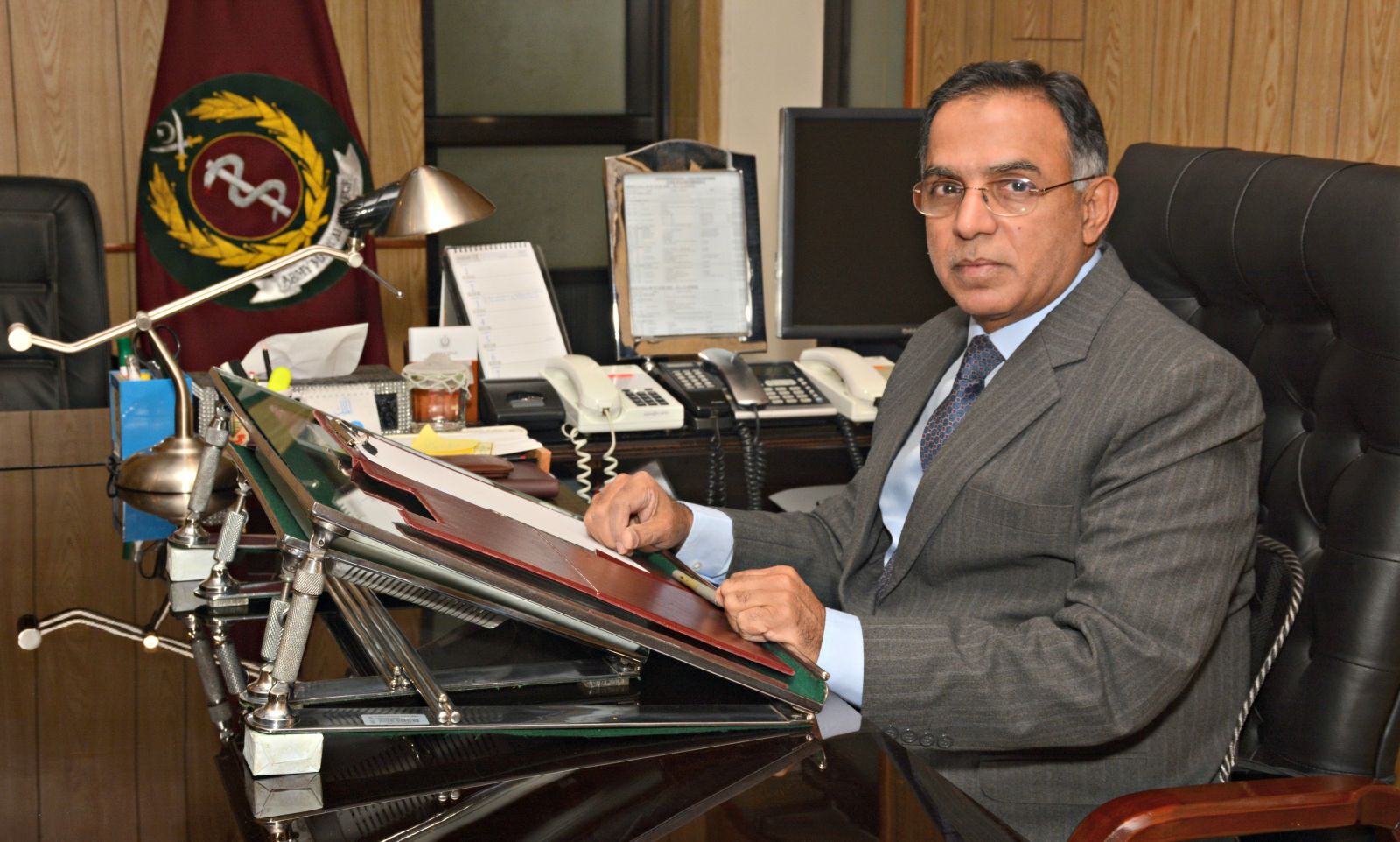 MAJ GEN JAWAD KHALIQ ANSARI
PRINCIPAL ARMY MEDICAL COLLEGE
Army Medical College is one of the leading medical institutions of the country that has achieved maximum academic excellence in a short period of four decades since its inception. The institution has lived up to its mission of training and producing medical and dental graduates of international standards, not only for the armed forces of Pakistan but also for the national and international pool of medical experts in different fields of medicine and dentistry. At Army Medical College, students are provided with congenial environment conducive to learning and refinement of positive attributes essential in delivery of healthcare to community.
Students at the Army Medical College are trained on the pattern of the latest concepts in medical education with due emphasis on the highest standards of medical professionalism, empathy, humane behavior, medical and social ethics in conformity to the cultural values of different communities, and conscientiousness with exemplary dedication.
These attributes along with a penchant for research, academic and professional excellence are the hallmark of the graduates of this institution. We, at Army Medical College are always alive to the rapidly changing environment and its demands; hence we willingly embrace the spirit of change and innovation. In addition to the undergraduate programs of MBBS and BDS, the college also offers postgraduate programs in MPhil, PhD and FCPS in various disciplines.
The acade​mic program is not the only focal point; various co – curricular activities are planned and designed to give maximum opportunity to the gifted students as soon as they join the college. The various clubs and societies organize activities which synchro​nize with the academic courses to develop well groomed professionals. I welcome you all to the ever expanding family of AMCOLIANS where diligent and devoted faculty members are ready to facilitate eager learners to become future leaders​.